New York City—"Stay home, because we can't," is a phrase that is spreading like wildfire to show that while we stay sound asleep in our home or running about through the day, cleaning staff are working their hardest to disinfect and clean areas like apartments, schools, buildings and etc. Do we ever think to check how these essential workers are doing and how they are staying safe? Many work from the comfort of their own home, while others are risking their lives. According to the Occupational Safety and Health Administration, "America has 4.4 million janitors and domestic workers who are fighting to 'flatten the curve' of the virus." I interviewed Hajrije Balidemaj, my grandma and a cleaning essential worker, to see her thoughts.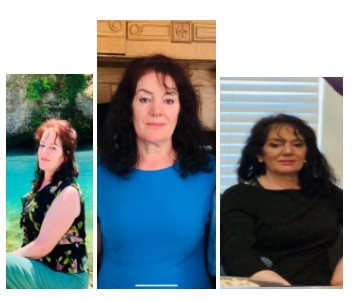 She closed her eyes and made that "you don't even want to know" face. "It isn't great at all. In the beginning I was scared. Now, I'm not scared to get it, but more worried about the economic crisis and people without work." She sat with her fingers intertwined. "I don't remember the name of the guy, but he had a heart problem and went to go clean an apartment," she slapped her hands on her lap, "and even though he was fully protected, the apartment was infected and no one knew. He caught [COVID], the guy, and because of his heart issue he died sometime after. He was a nice man."
---
"Let there be rain" by Elira Punter (12)
She falls from unwashed cotton.
And produces life all around.
She's on an endless rollercoaster ride,
always going up, and always coming down.
She kisses your forehead with silvery silk drops,
And tumbles down from the Amazon treetops.
She startles your red roof during the night for fun,
And slides down the cheek of your youngest grandson.
She doesn't hold your hand, no matter how hard you try,
But when she leaves you voicemail-puddles, you know she'll drop by.
She goes out of her way to be with thunder,
And reminds you of that song you sang when you were younger.
She's present on the morning grass and shows up on the leaves at night,
She loves the earth with all her heart and never lets it out of sight.
She sounds like scratched vinyl, watered-down love on your brain,
Her touch is like running centipedes, like rain.
---
The pandemic isn't the only thing that is challenging for workers. Some handle other dangerous things like chemicals, large objects, and can interact with contagious garbage. A vast percentage of these workers are not provided with PPE (personal protective equipment).
My grandmother thinks that workers should try their best to "get their hands on gloves and wear masks at all times." She also washes all her work clothes afterwards to get rid of any bacteria she might have caught at work. The CDC (Center for Disease Control) says, "Ideally, temperature checks should happen before the individual enters the facility." My grandma tells me, "We don't get temperature checks before we enter the building. I guess they just assume we don't have COVID."
With my grandma being an essential worker, I don't want her to be scared to go to work, and not be able to stay safe. Since I see her daily, I am worried for my safety as well. I'm sure many other people feel the same about their family members.
Despite the risks, my grandmother is still worried more about the economy. "I don't want to lose my job," she says. A great percentage of service occupations cannot be executed remotely and the workers have to be present at the workplace. According to The US Bureau of Labor Statistics, only 7.9 percent of Service Workers have the ability to tele-work and as of June 2020, 15.7 percent of the New York labor force is still unemployed.
We have to try our best to support these workers, either by banging pots and pans at 7 p.m., staying home, or supporting the essential workers in your family. My grandma doesn't just work; she cooks, she cleans, and even manages her own garden. I help my grandmother by always complimenting her food, getting her to work, and spending quality time with her.
Superheroes don't always wear capes, sometimes they wear masks. . . and in the case of grandma, they wear cleaning gloves too.